TEMBO PEOPLE PERM - CONNECTING MARKETING PROFESSIONALS & EVENT BUSINESSES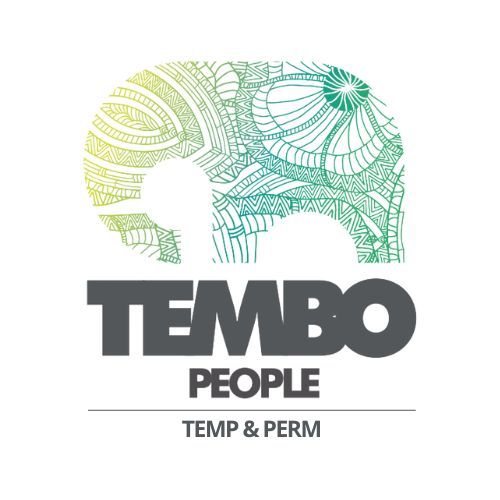 From an executive to director level, we provide the event marketers you need
Since TEMBO's inception in 2014, we've been providing marketing, conference and event management staff to event businesses on a contract basis Due to our rapid growth, we've expanded our offering to fill permanent roles.
In 2022, we joined forces with tfconnect, the specialist recruitment and executive search consultancy for the global events industry to source talented marketing professionals for permanent roles to businesses in the events and publishing industries.​ Together, we are helping the rapidly revitalised industry grow even better and stronger than it was in pre-pandemic times. We combine our expertise and passion for the industry, our extensive networks of marketers to place high-quality professionals within the events community.

For event businesses who need:​
• Event marketers that are carefully recruited to match your exact requirements
• Access to motivated, proactive, solutions-oriented event professionals who are experienced in various industries
• To hire personnel at any level - Interns, Executives, Managers, Heads of Marketing and Directors​
• To fill resource gaps​ or to recruit staff during phases of expansion
What TEMBO PEOPLE PERM offers​:
• A double award-winning agency specialised in sourcing marketing experts within the events industry​
• All our candidates are vetted, experienced and reliable
• We boost your brand as an employer, keep the candidates engaged and increase success rates during your hiring process
• Recruit for flexible roles (remote, hybrid and office based)
• Honest and transparent fees
Why TEMBO PEOPLE PERM:
• We're a recruitment agency widely recognised in the events industry
• We have a large network of event profs who are open to new opportunities
• We've worked with dozens of event businesses and know the exact skills an event marketer needs to have
• Quality control – ruthless interviewing process where we thoroughly check the candidates' knowledge, experience, motivation and soft skills
• One-stop solution – from refining your job spec, to scheduling an interview with shortlisted event profs that we think are perfect for your business
• Adapting to your needs – always ready to amend the job ad and inform the candidates if your requirements have changed
We establish search priorities and create a search strategy; attract and evaluate candidates, a meaningful choice of candidates and complete the search.
We analyse your job description and feedback based on our expertise in the events industry. Together, we refine it in a way which will attract the perfect event marketers for your team.
TEMBO and tfconnect both have a large pool of excellent marketers with event experience – we promote your job via email and social media.
After we've found suitable candidates, we arrange interviews with them. Our screening process is thorough and we ask the right questions to determine the candidates' experiences and motivations.
I would like to thank you personally because you found me an amazing candidate within a day. He was available to start immediately, and his work is of very high quality. I'm pleased we were able to offer him a permanent role!

As the industry hits top gear after the dearth of the last two years, we are inundated with roles from throughout the industry and around the globe. As always, we seek to offer our clients the best possible service, priding ourselves on placing the majority of the senior teams within the top organisers. To ensure we find the very best marketing people, we are partnering with TEMBO, experts in event marketing and centre of the event marketing community.

We're honoured to be partnering with tfconnect, the most respected talent partners in the industry. Benefitting from their expertise and client base, we can offer candidates within our current network and beyond, a chance to continue their careers with the most innovative and exciting event businesses of this generation.