TEMBO IMPACT – A SPECIALIST MARKETING ​AGENCY FOR EVENTS​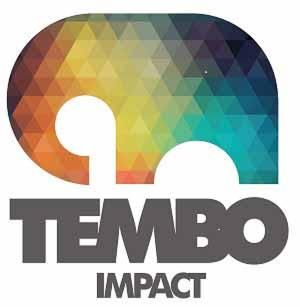 A team of marketers with experience in all aspects of event marketing
Do you need extra support when things are getting busier? If you have a staff shortage or need to focus on a particular project or
channel, we have the expertise to achieve the best possible results.
TEMBO IMPACT is an award-winning specialist marketing agency. We have a team of marketers with experience in all aspects of event marketing. We plug into your existing team to add impactful marketing wherever it's most needed.
For event businesses who need:​
• An entire marketing team of experience and ideas in one single resource
• Event support across key functions: strategy and planning, website management, email marketing, media partnerships design, data analysis, digital campaigns and much more​
• A turnkey solution - from Assistants to Senior Managers, we can use our in-house support your specific workforce needs to ensure a successful campaign and event
• Support during resource gaps – e.g., internal holiday or illness, ensuring you receive reliable and consistent support
​We help during any stage of the campaign​:
• Planning - develop clear,​ structured plans with defined objectives, targets and strategies
• Develop and implement - deliver any type of marketing and communication campaigns
• Analysis and recommendations – decipher and implement learnings from past events.
• Delivering tailored reports with​ actionable insight​
What TEMBO IMPACT offers:​
• Specialist, trained resource with events experience ​
• Skill set to ensure a successful campaign and event​
• Working to your brief, objectives, targets and timings​
• Reporting and analysis with actionable insight​
• Scalable and flexible to complement internal teams​
• Aligned to your marketing budget
• Weekly status reports, with updates on your project, statistics and best practice recommendations​
• Fees are transparent and easy to budget, aligned to skill, level and time required​
• Available as and when you need it
Marketing that delivers results