TEMBO CONTENT - FREELANCE CONFERENCE PRODUCERS & EVENT MANAGERS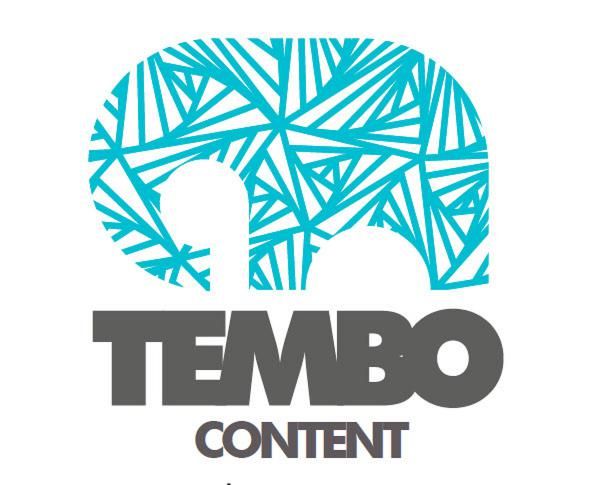 A fresh approach to event content production & event management
As an event organiser, you know that high-quality conference content is what attracts attendees more than anything. Having well-researched topics that match the audience's appetite as well as having access to top speakers isn't always easy. TEMBO CONTENT provides you with the people who can deliver exciting conference programmes and seminar content and event management resource to focus on the logistical arrangements in the run up to an event.

For event businesses who need:​
• High-quality, experienced, freelance conference producers and event managers​
• Consultancy on strategic planning & portfolio review, content team review, restructuring, training & development​
• Event development: market analysis, topic validation, format creation & end-to-end event delivery.​
• Resources available as and when you need them​
• To complete projects faster, without adding long-term overhead​
• High-quality output to drive your conference or event​
TEMBO CONTENT is ideal when:​
• You're experiencing gaps in your team ​
• You have a launch and need somebody short-term to get it moving ​
• You're looking for parental leave cover
• You need a cost-effective way to secure skilled people with a fresh perspective ​
What TEMBO CONTENT offers:​
• A double award-winning agency, we are the first-choice option to source freelance conference production and event management experts within the events industry ​
• All our freelancers are vetted, experienced, reliable and adaptable to new teams. ​
• Flexible contracts (remote, hybrid and office-based working)
• Delegation of a project to a self-motivated, experienced individual ​
• Validation of topics, research, programme development, seminar theatre content, speaker acquisition
• Support for your sales teams to secure sponsors and engage them in the programmes and event management.​
Let us bring fresh energy to your existing content. We identify key themes and develop topic ideas in-line with what's topical in your industry.
We engage industry leaders in qualitative primary research. We develop sponsor research and audience survey to get a 360-degree picture of the most desired topics.
Offering strategic planning and portfolio review. This involves Content team review, restructuring, training & development.
TEMBO have provided experienced and expert support across conference production, marketing, and recruitment of great people. The level of work has always been of the highest order and I can't recommend the Tembo services highly enough. In particular as, as we emerged from the pandemic, Tembo provided people and services that enabled us to accelerate bringing our events to market

In the past year, we have continued to use TEMBO to support our conference production. The freelance conference producers we've used have delivered strong programmes, striving to deliver high-quality speakers and working closely with the sales and marketing teams to support the success of our events. I was so pleased with one of the freelance conference producers I offered her a permanent role in my team!

TEMBO Content is now my first port of call as they offer a unique service for the events industry. Having someone to call on that can provide experienced conference producers who can hit the ground running is an innovative and valuable resource. Add in Claire's strategic expertise, support in the background and it's easy to see why TEMBO Content has provided the majority of my freelance resource requirements this year.