03 Feb 2023
Introduction Intro Event Marketing at International Confex on 2nd March 2023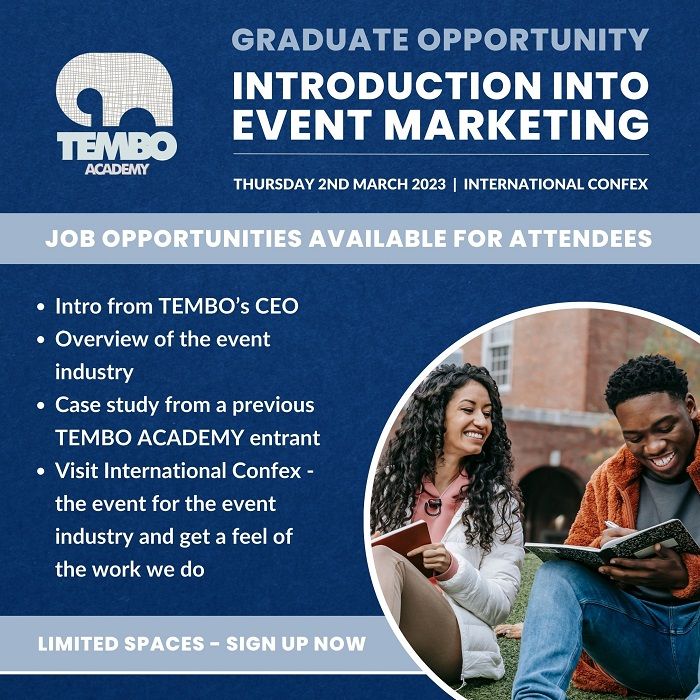 TEMBO Academy is holding an introduction event at International Confex for graduates with related degrees (e.g. Marketing, Event Management, English Literature) who are tenacious problem-solvers, with an appreciation for design and exceptional attention to detail.
Successful attendees will be added to our roster with a broad range of opportunities available, including permanent and contract, full- and part-time roles either with our TEMBO IMPACT agency or with our TEMBO PEOPLE clients.
When?
Thursday 2nd March 2023 at 3:45pm, ExCeL London, Royal Victoria Dock, 1 Western Gateway, London E16 1XL
The event will feature the following:
Intro by TEMBO's CEO (who will be speaking at Confex)
Overview of the events industry
Testimonial from Hazel Needham a Marketing manager who came through TEMBO Academy
Stands visit and get a feel of the work we do
Sign up here to attend (limited to 20 places).