09 Mar 2021
TEMBO presents: The Ethical Collective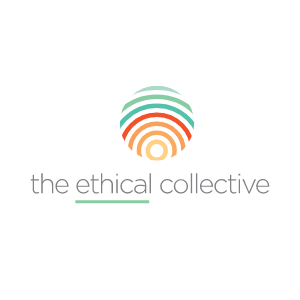 The Ethical Collective is a forum for people who want to support ethical business practices, highlight the need for conscious consumerism and reduce their environmental impact.
It's primarily a consumer brand but with a B2B twist for budding entrepreneurs with ethical / sustainable products and services. A community-first business model, so the core of the product is a membership website and app. Sub brands include: Ethical Fashion, Ethical Beauty, Ethical Home and Ethical Travel, for starters. It will be launched with an online Ethical Fashion Event, 12th -13th June 2021.
What's the appetite for this subject? Well, a report issued by Accenture revealed that 58% of Gen Y and Z consumers will pay more to companies that stand authentically for issues they care about. Furthermore, 49% are interested in companies that prove genuine credibility in the sustainable fashion space.
Desire for information on how to live more sustainably is on the increase. A globalwebindex survey in July 2020, reported 72% of consumers across 20 countries said companies behaving sustainably was more important to them because of COVID-19. Plus, 70% said that reducing their own impact on the environment was more important because of the outbreak.
Why is TEMBO launching The Ethical Collective?
"Launching our own events was always on the road map but the pandemic accelerated our plans. Sustainable living and ethical consumerism is something the team and I are very passionate about and we wanted to use our expertise to build a brand with purpose and meaning and that affects real change," explains Kate Disley CEO & Founder of TEMBO.
"We know how to create powerful brands that resonate, and we've been doing this for Organisers for years. Most importantly, we know that starting with a community is imperative for the longevity of the brand. Now we want to put all our experience to good use and provide a forum for people and businesses who care about this issue to come together and share ideas, experiences and gain inspiration."
Meanwhile TEMBO continues to thrive by offering; experienced freelance event marketers conference producers and our specialist event marketing agency supporting exhibition and conferences live and online – or a bit of both.
"Our award-winning services are required now more than ever," Kate continues, "there's never been a greater need for a service like TEMBO, giving organisers high-quality, flexible, cost effective options with no overheads. Needless to say, with The Ethical Collective and the high demand, it makes for a very busy time at TEMBO HQ!